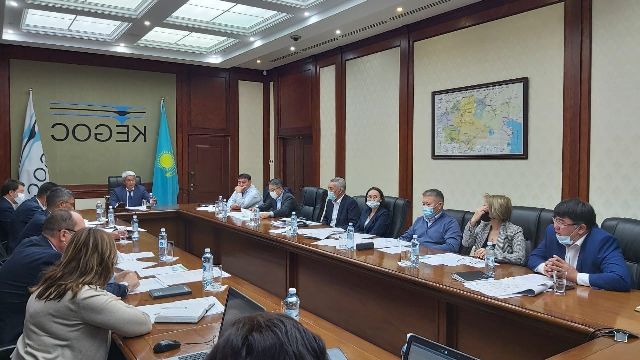 The extraordinary meeting of Architectural Committee chaired by Bakytzhan Kazhiyev, Chairman of the Management Board of KEGOC,considered the issues of of updating of KEGOC's operating model Under the full implementation of the process approach and in accordance with KEGOC's Process Management System Policy, the main documents of the process management system (PMS), the Activity Map, the Register of Business Processes and the Register of KEGOC's Performance Indicators were developed and updated.
These documents define the Company's activities in terms of processes and are the centralized point for any project in process management and optimization. They regulate the procedure, areas of responsibility of the employees and structural units of the company for business processes; describe information resources and the results of processes.
The activity map is a key element of the process management system, visually representing the value stream and reflecting the set and sequence of the Company's business processes. The Register of business processes presents a hierarchical list of processes identified in the Company, and also defines the Owners and Curators of the processes. The document is aimed at developing a business process model and will be useful in choosing priority processes for optimization, improving processes and creating a knowledge base about the Company's activities. To measure the effectiveness, efficiency, productivity and quality of process activities, the Register of process performance indicators has also been developed and approved, which includes passports and metrics of PPI. Currently, there are 428 performance indicators in the Register (344 PPI/84 KPI). All process performance indicators were approved with the structural units and MES branches.
The Management Board of KEGOC developed and approved the regulatory document 'Rules for the management of PPI system'. The development and updating of documents was carried out by experts of the Integration Office of the Process Management and Digital Transformation Department together with the structural units and MES branches.
Since 2020, the company has begun work on the implementation of the Process Management System. A systematic approach to the implementation of process-oriented management is aimed at increasing the efficiency of all administrative, managerial and production mechanisms in KEGOC.